Conferences
2020 - Proposal - 9th International Conference of IMACSSS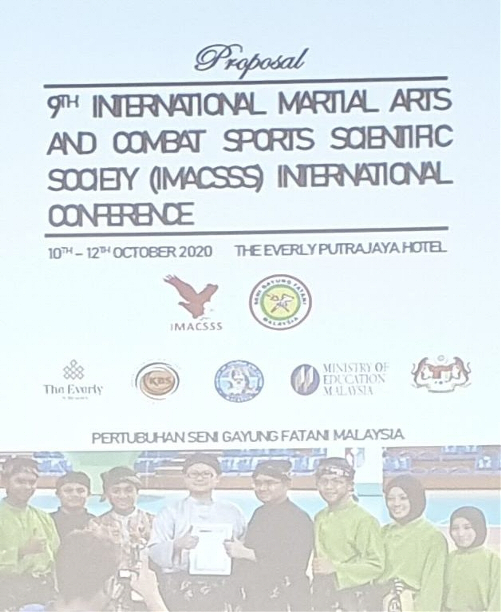 2019 - 8 th International Conference of IMACSSS in Viseu - Portugal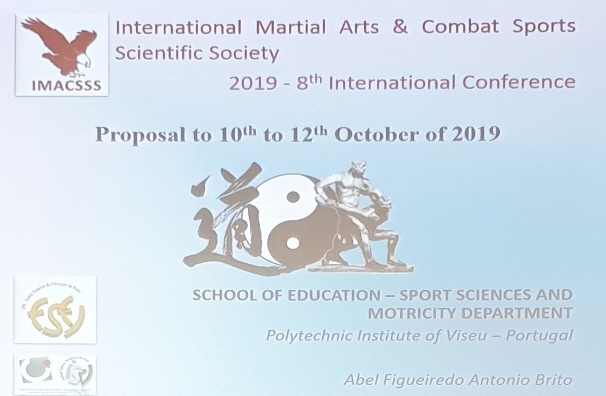 ======================================================================================
2018 - Conference in Rzeszów
4th World Scientific Congress of Combat Sports and Martial Arts
7th International Conference of IMACSSS (with IMACSSS General Assembly)
======================================================================================

2017 - Osaka, Conference of JAB and IMACSSS
2016 - 5th IMACSSS World Scientific Congress and 5th IMACSSS conference. Rio Maior – Portugal from 6 to 8 October

Dear colleagues from Martial Arts and Combat Sports, researchers, masters and practitioners, teachers and students:
On behalf of the International Martial Arts and Combat Sports Scientific Society (IMACSSS) and the Sport Sciences School of Rio Maior – Polytechnic Institute of Santarém (ESDRM) we are pleased to invite you to join us for the 5th World Congress of the International Martial Arts and Combat Sports Scientific Society.

IMACSSS – ESDRM 6 -8 October 2016

The ESDRM will host the 2016 IMACSSS congress in collaboration with the City Hall of Rio Maior. The scientific program is built with expertise, highlighting the current aspects in the multidisciplinary fields of Martial Arts and Combat Sports. The program is emphasizing five major themes of research in Martial Arts and Combat Sports which will allow to know the current state of research in the field and an open exposition and discussion of the several works that will be presented in the congress.
In the congress will take place the 3th Edition of IMACSSS Young Researcher Award, for the best research work carried out and presented by a young researcher.

Key dates
1st of December 2015 - Opening abstract submission and registration
29th of May 2016 - Deadline for abstract submission
1st of June 2016 - Notification of acceptance to authors
15th of June 2016 - End of early registration
30th of June 2016 - Deadline registration for presenting authors

The second announcement of the 5th World Congress of Martial Arts and Combat Sports is fully available at:
http://ocs.ipsantarem.pt/index.php/5thIMACSSS/home/index
or in the web page of IMACSSS: www.imacsss.com
or in the web page of ESDRM: www.esdrm.pt
In the second announcement you can find detailed information's about the city, travel, accommodation, congress fees, abstract submission, congress program and others.

We look forward to see you in Rio Maior in October of next year.
Yours sincerely,
António Vences de Brito
Congress President
Wojciech Jan Cynarski
IMACSSS President
Joăo Moutăo
ESDRM Director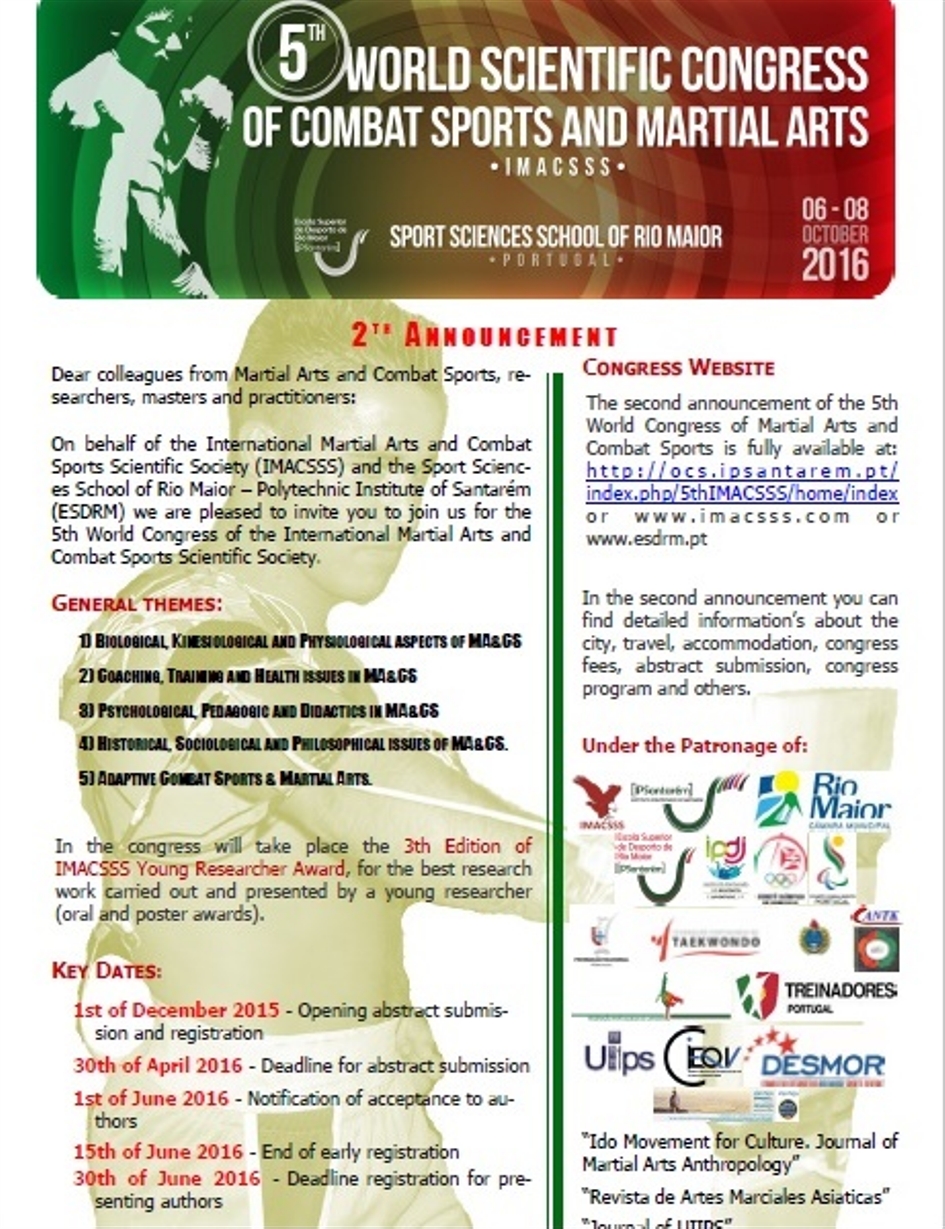 ======================================================================================
2015 - 10th INTERNATIONAL CONFERENCE ON KINANTHROPOLOGY "Sport and Quality of Life" which will be held in Brno on 18 - 20 November
10th International Conference on Kinanthropology in Tomas Garrigue Masaryk University (Czech Republic)
and the 4th IMACSSS Conference
Faculty of Physical Education (and Sport) on Czech S. Masaryk University in Brno, which has long been fruitfully cooperating with us, together with another amicable institution, the University of Zagreb in Croatia, has organized the tenth international conference, which was devoted to a broad spectrum of issues related to motion and motility.
Sections in which we conducted the deliberations, are: analysis of human movement, sport training, sport and the social sciences, sports Management, healthy lifestyle, active aging, sports medicine, poster section and the conference accompanying symposium on injury rates in sport (Satellite Symposium on Sports Injuries) gathered a number of experts from several continents.
In addition, during the conference was carried out our symposium (martial arts and combat sports - IMACSSS Symposium), organized by the members of the Board of the International Martial Arts and Combat Sports Scientific Society (IMACSSS), under long time collaboration between the University in Brno (Faculty of Sport) and the Faculty of Physical Education, University of Rzeszow. A formal cooperation agreement is to be signed soon.
Even before the formal start of the debates, the deans of faculties related to physical culture and sports from almost the entire world met in private, to present in multimedia their achievements, research trends and base of their universities, and to get better acquainted. Among other things, Prof. Wojciech J. Cynarski presented the achievements of the Faculty of Physical Education, UR over the period 2005-2015.
The conditions in which the conference was conducted were exceptionally good, because the Continental Hotel in Brno sports its own modern Conference Centre.
The beginning of the Conference, however, was officially initiated at the University's Cinema Scala auditorium, located in the center of Brno, during which Rector and Dean spoke to the guests and presented commemorative medals to mark the tenth edition of the Conference, and invited professors began inauguration lectures within the Open Lectures format: Prof. Leigh Anne Robinson of the University of Stirling (UK) wondered Why do we Fund Elite Sport?, and Prof. Peter R. Řehoř, PhDr of the University of Western States (USA) and the Palacky University in Olomouc (CZ), referring to the words of Barack Obama, gave a lecture under the title: Yes I Can!!!, in which he presented the greatest challenges in the twenty-first century for specialists in physical activity and sport, which should bring benefits in health, physiological, psychological, ecological and spiritual circles, if implemented – they will allow the practical application of wellness programs - for even greater part of the population, mature, and guided by the wisdom of life, which will thus increase the time devoted to the continuous and regular participation in recreational exercises - and will reap thus health benefits. Because, although most people - under the influence of specialists - acknowledged the gains coming from physical activity and exercise, yet it's the sedentary lifestyle which is still typical for most developed countries. On the basis of his over 40 years of experience, professor challenged the dominant structure of the implementation of the programs used in developed countries. The new, scientifically designed model of exercises should be proposed in an understandable and entertaining way, covering 40 years of experience of the author and researcher of academic and corporate wellness programs in the US, Canada and Australia.
After multimedia lectures, the participants were honed with symbolic glass of Czech champagne, and for taking especially care about their health with natural non-alcoholic beverages - this unofficial meeting had integrative character, and the hosts invited performance artists who specialized in blues and jazz standards, which gave talks, generally carried out, of course conducted in international congress languages, cosmopolitan aspect.
Deliberations began in the morning in seven sections (because a poster session was a separate issue), and the chairman and invitedlecturer, author ofleading speech, was Professor of UR, Wojciech J. Cynarski, with a paper: The Meaning of Self-defense: an Expert Definition. A Contribution to the Theory of Self-defense and Combat.
Though we also participated in a number of selected sections, to hear speeches about reducing injury rates in sports and related topics, it was in our IMACSSS own session, were present a notes deserving a mention. This was a lecture by John A. Johnson, Ph.D., American, permanently living in South Korea with Japanese wife and daughter, entitled The pedagogical process of Taekwondo, and Martin Lykkegaard, senior lecturer at Gerlev PE and Sports Academy, and also external lecturer at the University of Southern (Denmark), who presented a paper The connection between Martial Arts and Rough & Tumble Play (RTP). After all submitted presentations - not less interesting instances of our section, we moved on to discussions, combined with the open meeting of the Board IMACSSS. Present were Prof. Zdenko Reguli and Dr Michal Vit, University in Brno, to denote further plans for activities and propose new, unorthodox actions. It worked excellently, we also welcomed new members - the above-mentioned colleagues from Denmark and Korea, and we decided to meet at the next International Conference in Rio Major, in Portugal, next year. Concluding deliberations Prof. W. J. Cynarski expressed his satisfaction with the results and opportunity to meet in such a group, and hoped for a rapid increase in numbers and quality of IMACSSS, started in Rzeszow by late Prof. Kazimierz Obodyński, who at the Conference was remembered by a moment of silence and reflection.
Dr Krzysztof Kubala
General Secretary


Third announcement of the 10th INTERNATIONAL CONFERENCE ON KINANTHROPOLOGY "Sport and Quality of Life" which will be held in Brno on 18 - 20 November, 2015.
For further information and registration please visit conference web site http://conference.fsps.muni.cz/.
We look forward to seeing you in Brno in November 2015.
With kind regards,
Mgr. Eva Špillingová

======================================================================================
2014 - 3rd World Scientific Congress of Combat Sports and Martial Arts University of Rzeszow, Rzeszów (Poland), October 15-17
Congress Abstract Book - Download .pdf
Proceedings Book of the 3rd IMACSSS International Conference and 3rd World Scientific Congress of Combat Sports and Martial Arts
ISBN 978-83-938533-2-8